I wanted wrap up my posts for the year by revealing another E, which also happens to line up with my word for the year for 2018: Endure. I think this word needs a little bit of explanation…I don't pick my word of the year based on what letter I'm on for this blog, but this year they just lined up perfectly. As I was working through my Powersheets and this word started to come to me as a focus for the year, I was pretty resistant. It sounded kind of negative and scary. But it kept coming to mind as I moved through my prep work and the more I thought about it, the more I realized how it resonated in diverse ways. I have another post in the works on my goals for the year, so I'll try not to give away too much of that, but here is how I'm approaching the word Endure for 2018 and what kind of posts you can expect related to this focus:

*Enduring the hard times- of motherhood, of the distressing things going on in our country and in the world, of the little things that shouldn't get under my skin half as much as they do, of mental health trouble. This aspect most closely relates to the idea that scared me- the definition of suffering something painful or difficult with patience is incredibly intimidating, but it is also a call to persist and to hope. You don't endure something unless something better is coming.
*Endurance- both mental and physical, but particularly physical as I continue my journey of self care and bouncing back from a hard pregnancy and early days with my daughter. Hoping that building some physical endurance will also build some energy!
*Focus on what Endures- what really changed my attitude about this word was realizing how much some form of "endure" comes up in the Bible. In particular, the phrase, "His Love Endures forever" jumped out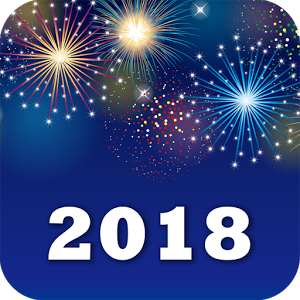 at me as something to remember and focus on this year. So many things are unknown or just for a season, but His Love endures forever and I think it will be good to look after the things that will endure. And in that definition of endure- something lasting, there's also an echo of the idea of legacy, which definitely tickles my writer brain.
I'm looking forward to sharing my 2018 goals with you soon, as well as my January tending list. Do you have a word for the year? I'd love to hear about what it is and why you chose it!
THIS POST CONTAINS AN AFFILIATE LINK, SO IF YOU BUY A PRODUCT THROUGH THAT LINK, I GET A SMALL PERCENTAGE. HOWEVER, THIS DOES NOT CHANGE THE PRICE FOR YOU, SO WINS ALL THE WAY AROUND! I HAVE NOT BEEN PAID OR RECEIVED ANY COMPENSATION TO WRITE THIS POST AND THE VIEWS IN IT ARE 100% MINE. TO PUT IT SIMPLY: I JUST LOVE THIS COMPANY AND WANT TO SHARE IT WITH THE WORLD.